Indigenous culture is an inherent part of Australian identity. It is important that our students and our community respectfully engage with and learn from the traditional owners of the land on which we live and work.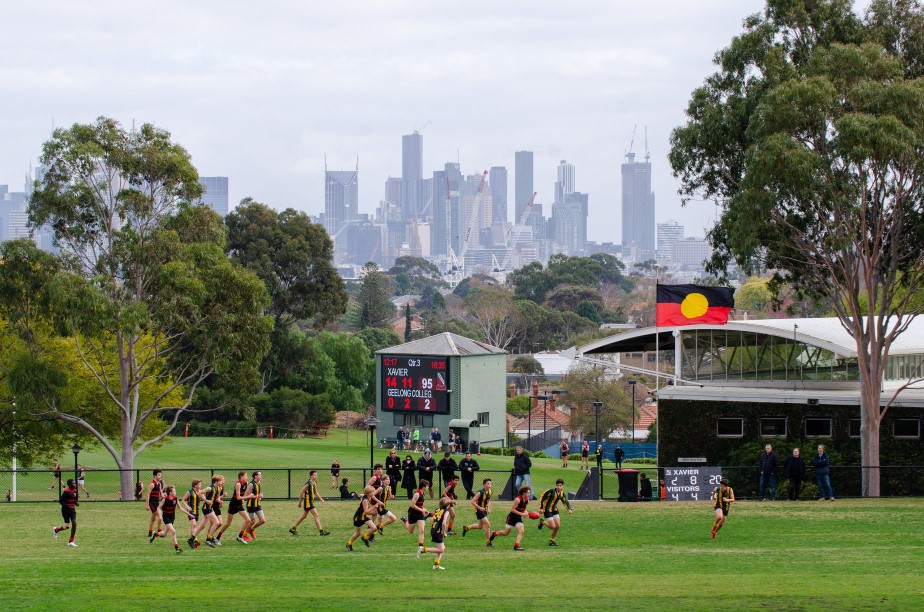 As part of the Xavier curriculum, students hear from Indigenous Australians and have the opportunity to delve deeper through experiences such as NAIDOC Week activities and the Kimberly Immersion.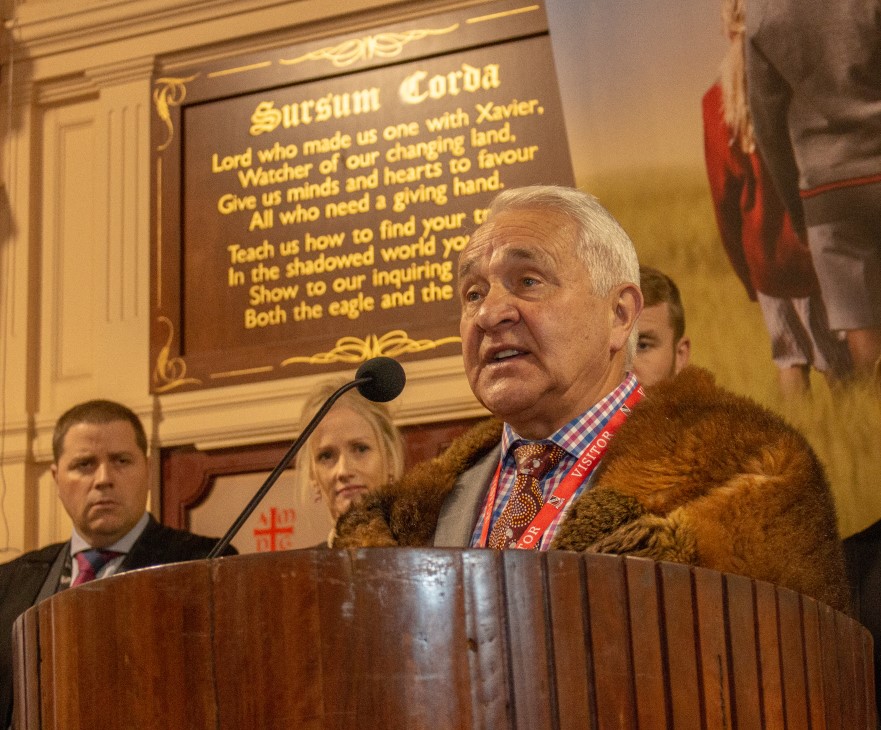 Murrindindi is the elder (Ngurungaeta) of the Wurundjeri tribe. He is a spiritual custodian of the land around the Melbourne constituency. A mission of Murrundindi is to communicate and explain Aboriginal culture and tradition to students. He has generously offered his time on countless occasions to educate and enlighten our students on Indigenous history.
Our students are always deeply grateful for each encounter and come away with a deeper knowledge of Indigenous culture and history.
During Reconciliation Week, Harrison Michael, Prefect for Indigenous Affairs wrote an article for the College Newsletter on the path towards reconciliation for Indigenous Australians. You can read it here:
Walking the Path towards Reconciliation
11 years ago, Kevin Rudd said to the Parliament of Australia that "there comes a time in the history of nations, that in order to embrace fully their future, they must fully reconcile with their past." 
 
Much has happened over the last 11 years in our journey of reconciliation. Much has not, and much, much more needs to be done. Reconciliation has indeed been a long journey for this nation of ours.
 
For Indigenous Australians, this journey has been the longest of all. It is a journey in which we all have a stake. In which we all have a responsibility as women and men of good will. And in which we all have our part to play, be it large or small.
 
In 1998, the Howard Government declared May 26 to be National Sorry Day. In 2005, it was renamed the 'National Day of Healing', with Senator Aden Ridgeway saying on behalf of the National Sorry Day Committee that "the Day will focus on the healing needed throughout Australian society if we are to achieve reconciliation".
There is has been arguably no greater act by a national leader, more passionate and honest, than Prime Minister Paul Keating's 1992 Redfern Address. Paul Keating's speech on Aboriginal reconciliation did not shy away from the issues faced by Indigenous Australians and the effects of having their homelands being taken and children removed from families. He was the first Australian Prime Minister to publicly acknowledge to Indigenous Australians that European settlers were responsible for the difficulties Australian Aboriginal communities continued to face.

Indigenous reconciliation is a challenge not just for Australia. It is a challenge for the 370 million Indigenous peoples of the world and the settler communities and countries in which they live. Indigenous peoples around the world are amongst the most poor and oppressed. As in Australia, throughout history, they too have been pushed to the margins.
 
The National Day of Healing means many different things too different people. For many Indigenous Australians, saying 'sorry' can lack meaning, as Indigenous people were never compensated for crimes committed against them.
 
This is absolutely valid. After all, actions speak louder than words. It's worth recognising that the starting point of 'sorry' is empathy. And without empathy reconciliation will remain remote. However, for reconciliation to truly be achieved, the conversation must continue.
 
Days like the National Day of Healing can serve as reminders that compassion is at the heart of all of our great steps towards reconciliation.
Harrison Michael
Prefect for Indigenous Affairs