"From Little things, Big things Grow"
Those words of Paul Kelly rang true at Xavier College last year. The imminent arrival of big, beautiful and blue solar on our Sports Centre most certainly covered the 'big things' criteria that Paul Kelly set. However, we need to head back to early 2017 to understand where the 'little things' came from.
In March 2017, a number of students from Burke Hall Campus and the Senior Campus attended the Boorondara Switched on Schools Sustainability Summit. It was here where the seeds were sown. The boys, dreaming big, wanted solar for Xavier. A few weeks later, the Senior Campus launched the 'Repower our School' campaign to raise awareness and funds in the hope of installing solar panels at the College. As the 2017 Environment Prefect Patrick Martin stated, "We want Xavier to lead by example and take meaningful action on climate change".
As part of the campaign, students created a petition that was launched at a Senior Campus BBQ and was followed up at the Maytime Fair and in school newsletters. The petition amassed 430 signatures in a period of a week: clearly there was a desire. The Sustainability Committee, dividing itself into focus groups, worked with energy consultants specialising in LED and solar installation to prepare a business case. After approximately two months of consistent work, the boys met with then- Principal Chris Hayes, Fr Chris Middleton, Director of Finance Mr Val Marinelli and Property Manager Mr Richard Wood to present their proposal. The request to finance a 175KW Solar Panel system on the Xavier Sport Centre was agreed in principle.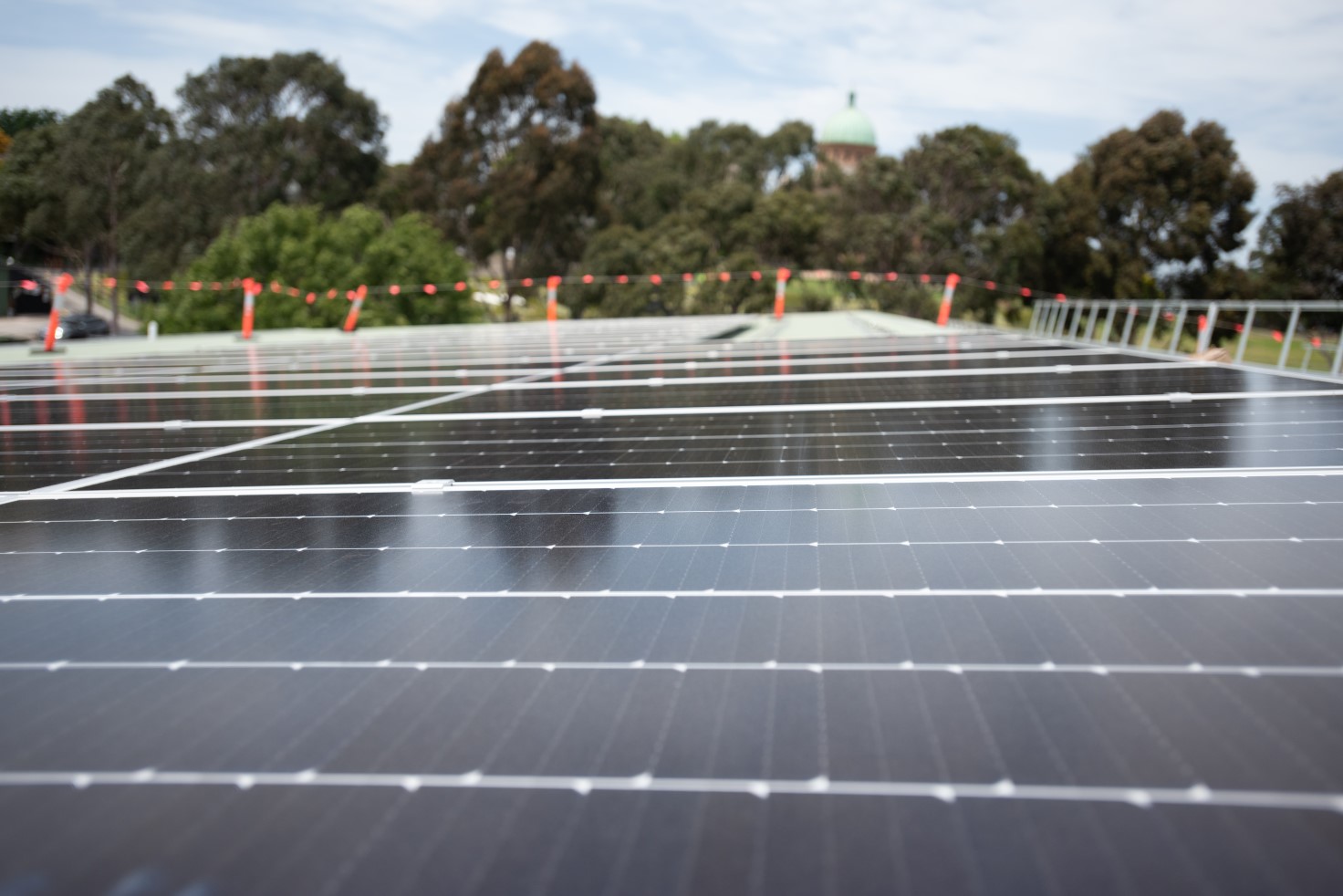 After a year of further negotiations, the announcement was finally made to the sustainability committee this year at a meeting on the 26 July by Principal William Doherty. Mr Doherty explained that a 99KW solar system would be installed over the September holidays. This was a watershed moment in sustainability at Xavier College. It marked one of many steps to combat the challenge our own Jesuit Pope has labelled as the greatest crisis facing humanity today.
Consistent with this year's College Theme 'Discernment to Action – With One Foot Raised', Xavier College has led its students by example in being courageous, ambitions and passionate for issues that affect all of us. It represents the work of many driven and dedicated young men, who recognise most profoundly the need for change, for the never-ending challenge of self-improvement.
Joseph Cercone
2018 Prefect for Environment