Critical and Compassionate Engagement with the World
"In the shoes of the other, we learn to have a great capacity for understanding, for getting to know difficult situations."
Pope Francis 
With global records showing that wars, persecution and conflict have forced more people to flee their homes now than at any time in history, an understanding of seeking refuge and asylum is imperative. 
It is within this context that the Year 8 English students have critically engaged with the film Mary Meets Mohammed as a means of clarifying and broadening their own views. The film explores the relationship between Mary, an elderly Christian woman, and Mohammed, a Hazara asylum seeker, who is a detainee at the Pontville detention centre near Hobart.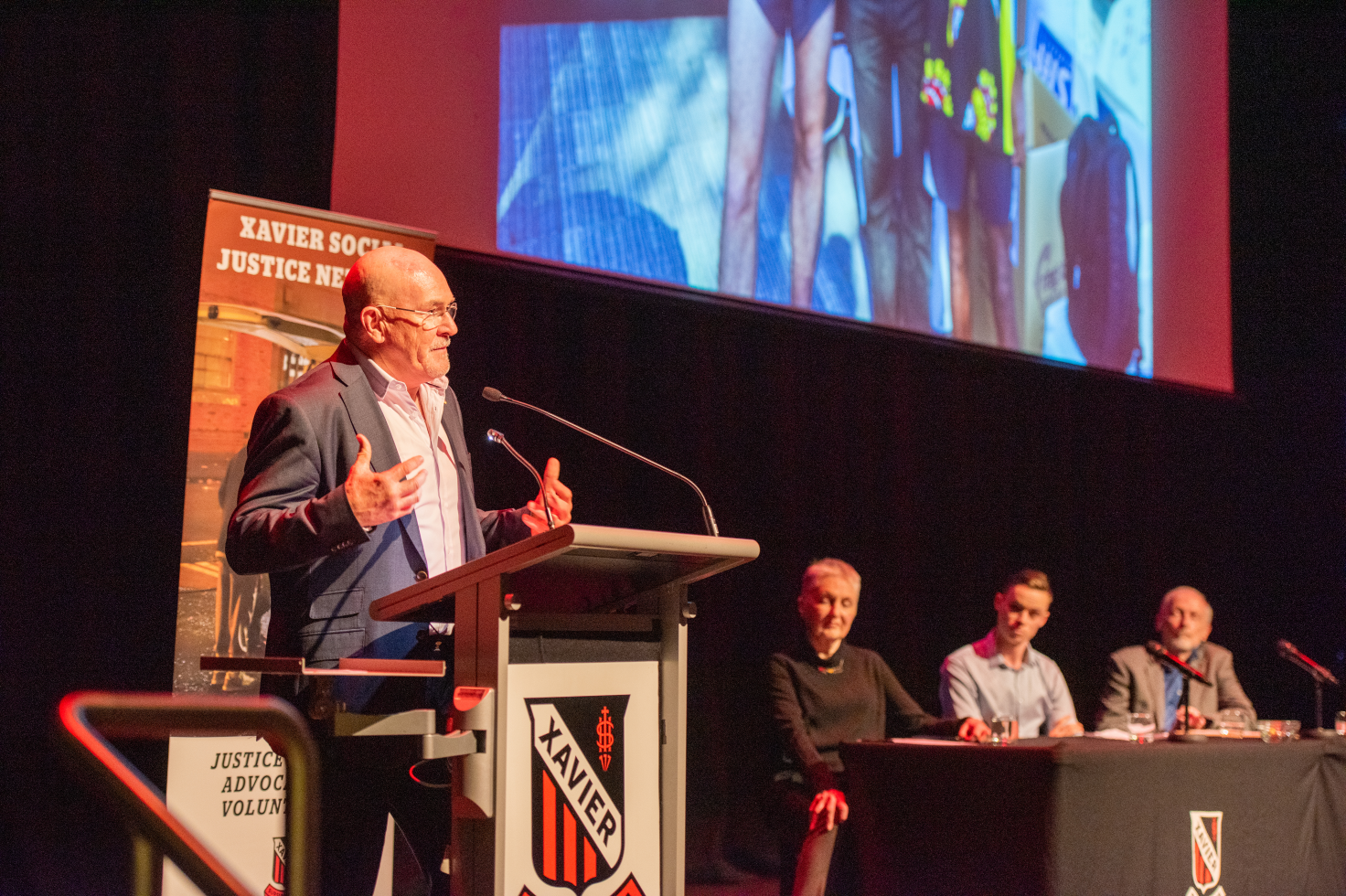 More compelling though, was the opportunity for over 250 Year 8 students and their parents to participate in a forum held at the Eldon Hogan Performing Arts Centre in August. Mirielle Kayeye from Burundi, Jefry Yikwa from West Papua and Reza Shams from Afghanistan told the stories of their flight and the difficulties they faced in Australia whilst waiting for refugee status.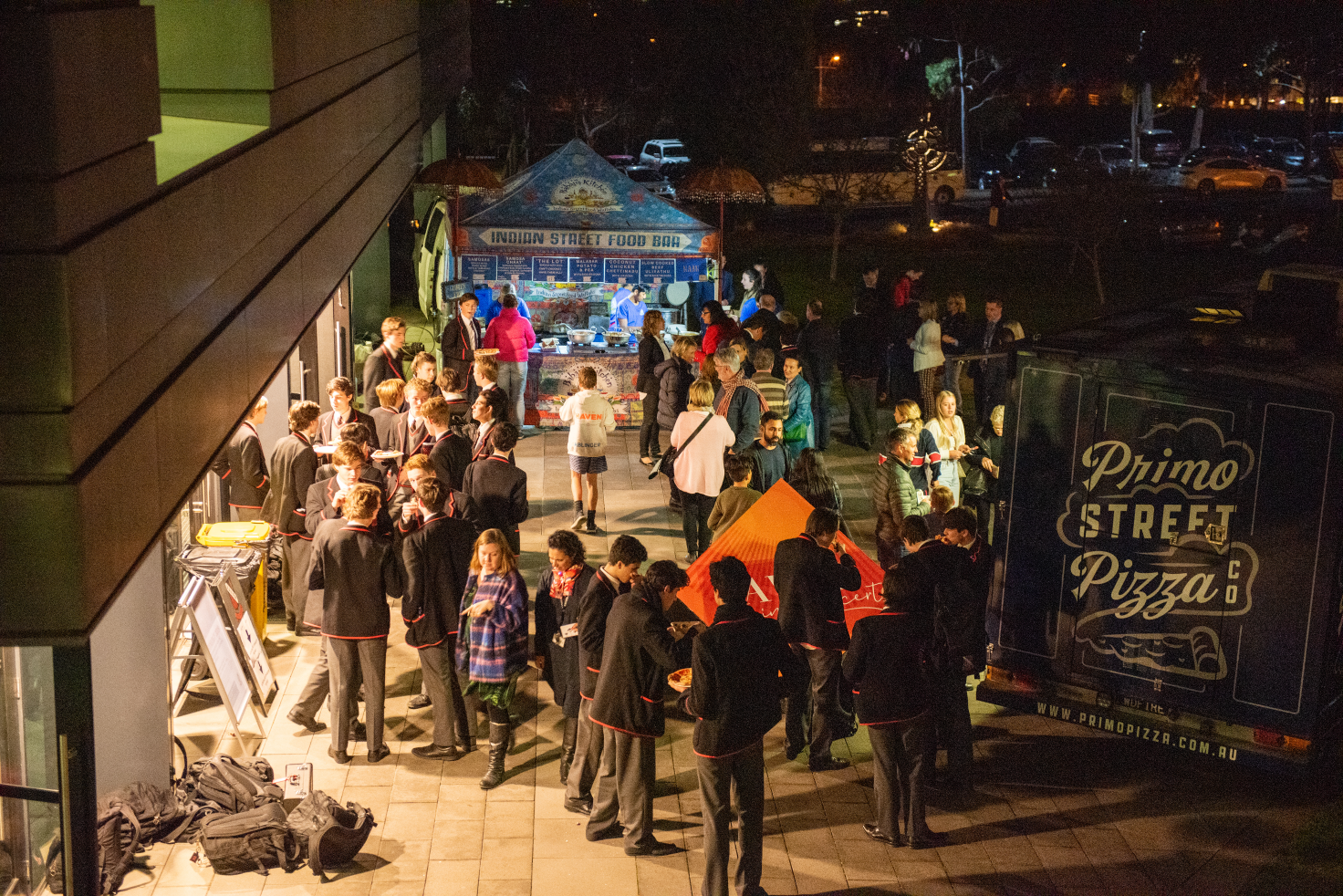 Hearing three asylum seekers tell their personal stories first-hand was at times confronting but most powerful in building empathy for the protracted journey that is seeking asylum. Trudy Cook from Jesuit Social Services also facilitated a question and answer discussion which allowed students to gain a deeper insight into this complex issue. 
Though the presenters' stories recounted adversity and fear, their resilience and determination inspired hope and they challenged the students to be people of compassion and action. 
Eunice Goessler 
Former Head of English, Burke Hall Campus
The Opportunity to make a Difference
Shaun Bourke (OX 2014), Fr Brian McCoy SJ (OX 1965) and Robert de Castella (OX 1975) are three Old Xaverians who are tangibly making a difference in our country. This year's Xavier Social Justice Network Dare to be Different Forum featured the trio as the line-up of speakers on the topic 'Discernment to Action'. The night was moderated once again by Margaret Coffey.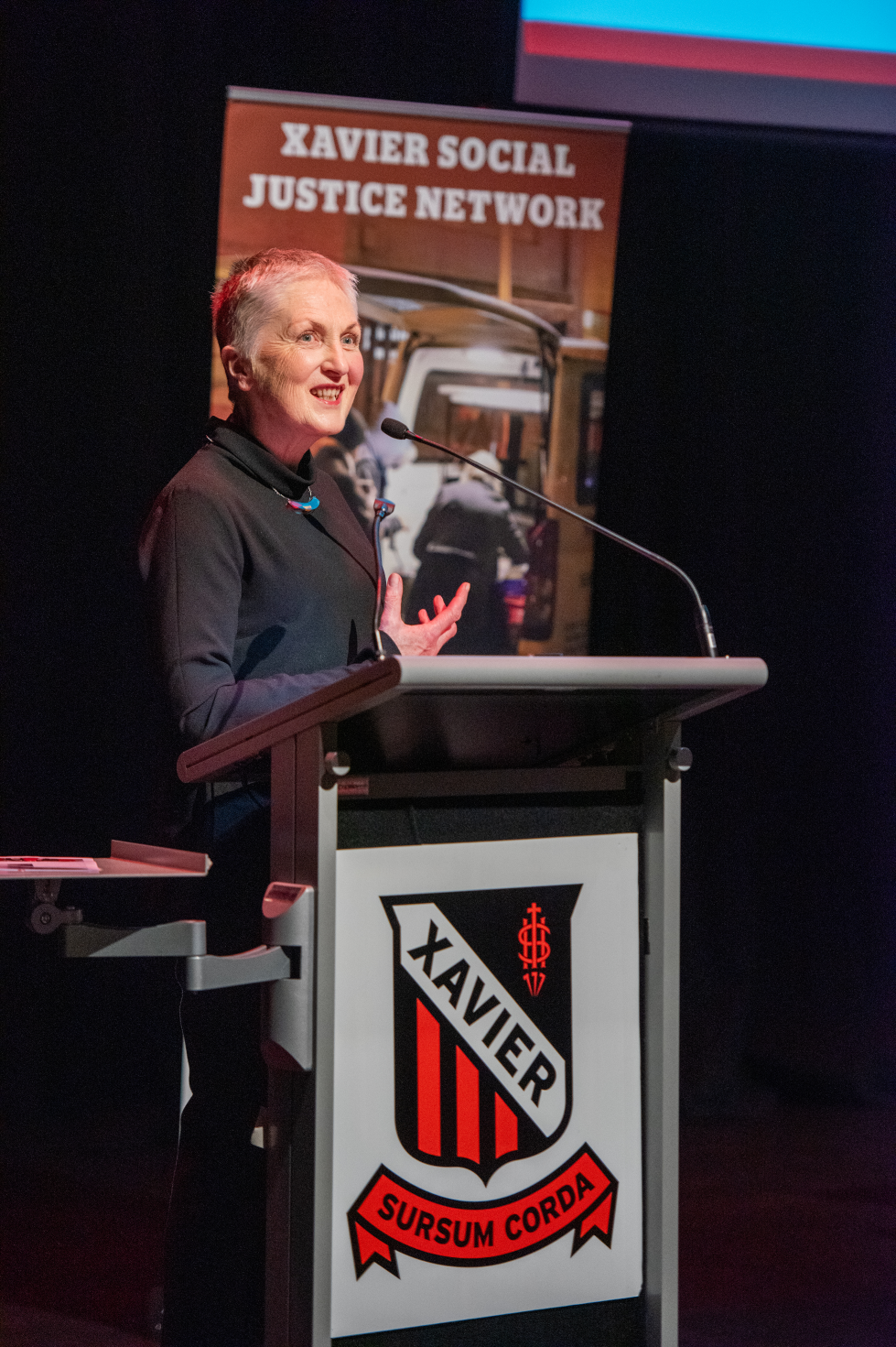 At the beginning of the Forum, Margaret unpacked the theme and explained that 'Discernment to Action' is a "tying together of the world before us and the world within". As Shaun reminded us; "it's the small things that really make the difference".
Fr Brian invited us "to understand what it is to be held - to be held in the land and to hold other's in the land and to have the generational relationships that give life," and Rob encouraged us to see that "when you have an opportunity to make a difference you have an obligation to make a difference".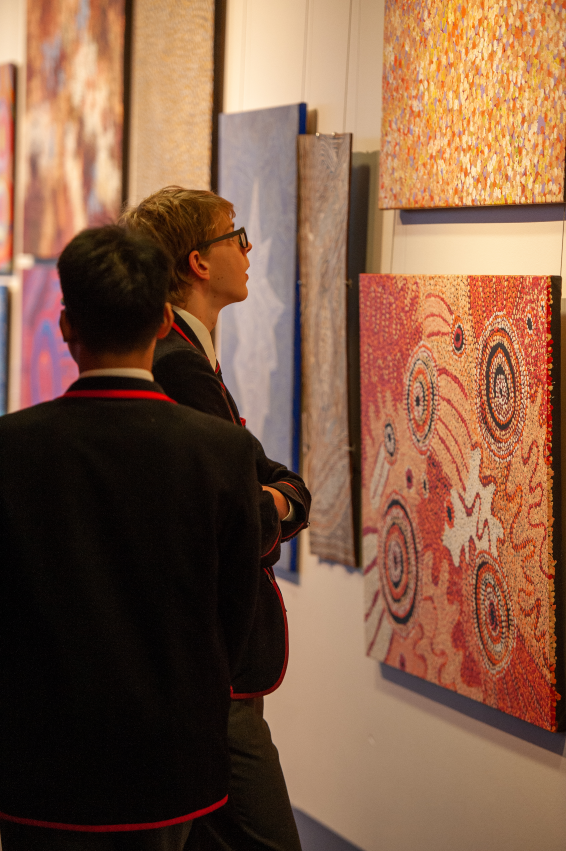 "Time and the opportunity will present itself, and we all have to be ready, and have the courage to embrace and take advantage of that opportunity when it does come because opportunity can take you on an incredibly rewarding, enriching and fulfilling journey," he said.
Bronwen Kellett and Trudy Cook
Xavier Social Justice Network